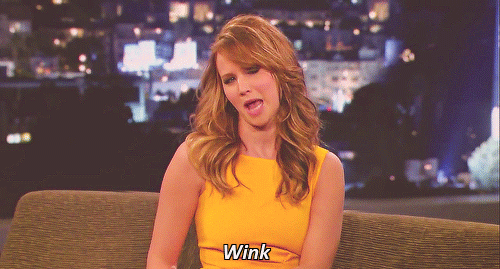 Jennifer, a popular female name originating from the Cornish name Guinevere. The name translates into "white enchantress," or "the fair one," which for me personally rings accurate because I am about as pasty as it gets.
"Jennifer" hit its peak in the 1970's as the top female baby name in the U.S. for 14 years straight. With that being said, it's no surprise why there have been so many songs inspired about girls named Jennifer.
Without further or do, here is an assortment of songs I've collected over the years with Jennifer in mind.
And no, this list does not include "867-5309 (Jenny)" you savages.
10. "Jennifer Juniper" by Donovan
Although I have no evidence to back this up, I am a firm believer that "Jennifer Juniper" is the first song dedicated to a girl named Jennifer. Released in 1968 the song peaked at number 5 in the UK Singles Chart.
Hailing from Scotland, the singer, songwriter and guitarist Donovan had a distinct style that combined jazz, pop, psychedelic, and world music. "Jennifer Juniper" is a delicate folk ditty that you can still hear on the classic radio station daily. And I think it's safe to say that all Jennifer's have had someone sing them this song at one point.
Fun fact: This song was inspired by George Harrison's then-sister-in-law, Jennifer Boyd who later married Mick Fleetwood of Fleetwood Mac.
9. "Jenny" by Electric Guest
I love me some Electric Guest. Their debut album Mondo, produced by Danger Mouse, was released in 2012 and was easily one of the best records of the year.
The Los Angeles based quartet's soulful mix of funk and synth pop is perfectly captured in "Jenny". Give it a listen and see for yourself.
8. "Jenny, You're Barely Alive" by Rilo Kiley
For those of you not familiar with the early 200o's indie rock band Rilo Kiley, Jenny is the name of the lead singer/ultimate dream babe Jenny Lewis.
The song is a self help letter written in the second person perspective. The lo-fi vocals and distorted guitars are an arrangement that frays away from Rilo Kileys usual pop sound. A technique purposely used to match the lyrical desperation of this track.
"Jenny You're Barely Alive" is about a girl who is lost and can't seem to get it right. Something we've all felt at one point.
7. "Amy + Jen" by The Spinto Band
The Spinto Band is a six piece indie rock band formed in 1996. I listened to them quite a bit when their album Nice and Nicely Done came out in 2006. Their music is an upbeat mix of pop, folk with neurotic hook packed choruses.
"Amy + Jen" is a delirious and tightly arranged highlight off their 2013 record Cool Cocoon. Reminiscent of something you'd hear in a modern disco, the dreamy guitar solos, accompanied pouncing keyboard, this is a song that will make all Jens (and Amys) proud.
6. "Jenny and the Summer Day" by The Avett Brothers
What's up with folk bands infatuation with girls named Jenny?
"Jenny on a Summer Day" is a cute love song about a summer love during adolescence. It makes you want to sit under a shady tree in the middle of July and drink lemonade while listening to the banjo plucking and piano keys ringing.
The Avett brothers are an American folk rock band from North Carolina, and they are made up of, well, two brothers. Their style combines bluegrass, country, punk, folk, ragtime, and country.
5. "Jennifer" by Faust
Faust is a German experimental rock band formed in 1971. Despite the songs nearly 5 minute time stamp, lyrically the song only repeats the same lines: "Jennifer, your red hair's burning. Yellow jokes come out of your mind," which to be honest, I have no idea what that means.
But the timeless lo-fi style and arrangement trump the incoherent lyrics.
4. "Jenny Don't be Hasty" by Paulo Nutini
Scottish singer/songwriter Paolo Nutini is a heavy hitter in the UK. Always at the top of the music charts, even reaching certified platinum. In June 2014 the BBC titled him as "Scotland's biggest musician." Although he's reached a modicum of success in the U.S. it does not come close to his triumphs in the UK.
"Jenny Don't be Hasty" is the second single from Nutini's debut album These Streets. His soulful husky vocals and lyrical wisdom make it hard to imagine they belonged to a then 19-year-old.
3. "Jen is Bringin the Drugs" by Margot & the Nuclear So & So's
Margot & the Nuclear So & So's was one of my favorite bands in high school. They're named after Gwyneth Paltrow's character Margot from the cult classic Wes Anderson film "The Royal Tenenbaums"
Hailing from Indianapolis, their music style is described as "cinematic chamber pop," over the years their sound has evolved from an orchestral sound to guitar rock.
Lyrically, they've always touched on topics such as drug abuse, alcoholism, and being impoverished. So it's no surprise that "Jen is Bringing the Drugs" fits the same narrative.
Listen for yourself, I think everyone know's a girl like the Jen described in this song.
2. "Jennifer" by Little Comets
Little Comets are an English indie rock trio. Despite being a band for almost a decade, I only ever got into their 2013 album Life is Elsewhere. It consisted of cute indie rock ditties that make you want to tap your feet.
"Jennifer" is the first single off Life is Elswhere. In the chorus, the singer asks "Jennifer, why do you have to be so taciturn?" And my answer is because Jennifer's are awkward AF.
Jangly guitars, upbeat rhythms and singer Robert Cole's high falsetto is a combination does not make this the kind of music you'd listen to when you're looking to stare at the ceiling and reflect on life. But sometimes, we just need to dance.
1.  "Jenny Was a Friend of Mine" by The Killers
As a Las Vegas native, nothing reminds me of home more than The Killers debut album Hot Fuss. The opening track "Jenny Was a Friend of Mine" is the ultimate introduction to The Killers. It was the perfect start for the band to let us listeners know what we were in for.
The groovy bass line, the hypnotic synths, and the memorable chorus will still make people sing in stadiums across the world, despite this song being over a decade old. Although I hate it when people call me Jenny, when people sing this song to me, it's the only exception.